Concurrent H1B – Bay Area Immigration in California
What is a Concurrent H1B?
"Concurrent H1B" is a term used to describe an H1B petition filed on behalf of a foreign worker in the U.S. Who already has an H1B visa and wants to be able to work in another job at the same time.
A new employer can file a Concurrent H1B petition on behalf of a foreign national with valid H1B status. This lets the H1B holder work for more than one employer at the same time.
The new employer who wants to file the Concurrent H1B must go through all the usual steps for filing an H1B petition. Such as getting the LCA from the Department of Labor and filing a petition with USCIS.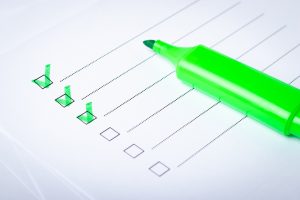 Concurrent H1B Requirements:
All of the requirements for a regular H1B petition must also be met for a Concurrent H1B petition. The employer must be able to prove:
The job opening calls for both theoretical and practical knowledge, which is almost always gained through education at a college or university.
The job requires a certain course of study that is directly related to the job.
The position requires at least a bachelor's degree or higher in the specific discipline (or its equivalent).
How many H1Bs can you have at the same time?
There is no limit in the law on how many Concurrent H1Bs a person can hold at the same time. But the H1B worker should be careful to show that he or she is not working too many hours and that the H1B status is valid at all times. USCIS might not approve an H1B concurrent employment for a full-time job if the employee is already working full-time for the main H1B employer.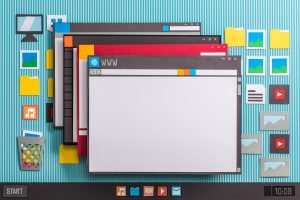 Multiple H1Bs in Multiple Specialty Occupations at the Same Time
The concurrent H1B position(s) do not have to be in the same occupational category or specialty occupation as the first position. All that matters is that the H1B worker is qualified for the position and that the job is a specialty occupation.
*Cap exempt employers are those establishments which are not subjected to the annual H-1B visa numerical limitation as set by the US Government.
Changing jobs to a cap-subject employer requires the filing of a cap-subject case during the H1B lottery.*
Cap-exempt and cap-subject employers can both hire H1B workers at the same time
An H1B worker who is employed by an H1B cap-exempt employer can also work for a cap-subject employer. This is true even if the worker leaves the cap-exempt employer.
The H1B worker, on the other hand, will not be able to extend the H1B concurrent employment unless he or she is working for a cap-exempt employer as the primary H1B.
How to Work for Several H1B Employers at the Same Time:
Foreigners with valid H1B status can work for more than one H1B employer as long as the other employer or employers are willing to file a petition for a "Concurrent H1B."
Changes to H1B employment at the same time
Changes in employment, like moving to a new job location, must be reported to USCIS so that the H1B worker can keep his or her nonimmigrant H1B status. Even for the H1B position, this is true. If the H1B worker gets fired or quits their main H1B job, they will still be able to keep working for their H1B concurrent employer.
Conclusion
People often think that someone with an H1B can only work for one employer at a time. People with valid H1B status can work for more than one H1B employer, as long as the other employer or employers are willing to file a Concurrent H1B petition on their behalf.
Even though adding a second job seems like a simple thing to do, there are many details that both employers and employees should keep in mind. Even if an H1B petition for the foreign national has already been approved, a second H1B petition for part-time H1B employment will not be approved. For a Concurrent H1B petition to be approved, it must be well-prepared.
Contact us if you have any questions about working for more than one H1B employer while you are in H-1B Visa status or if you need help applying for a U.S. work visa. We'll look at your specific situation and figure out the best way to help you.
Read More! H1-B1 Visa
TALK TO US